2516 Riley St. Sulphur, LA
This is your personal invitation to attend Grace Baptist Church of Sulphur. We are a family-oriented church that preaches the Bible as it is, to men and women as they are. The Gospel is preached in a warm and friendly atmosphere that changes lives and births people into the family of God.
​
Arvin Harrell
Pastor We offer many different ways to connect, serve and worship alongside us. Please join us and see how Grace Baptist is different.
​​
​​
Morning Worship: Sunday at 11:00 a.m.

Evening Worship: Sunday at 6:00 p.m.

Bible Study: Wednesday at 6:00 p.m.

Grace Kids: Wednesday at 6:00 p.m.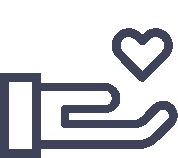 GIVING IS A VITAL PART OF OUR WORSHIP.
​
Here, you can conveniently and faithfully give your tithes and bring your offerings. Thank you for giving to the Lord through the local church, Grace Baptist Church. "Give, and it shall be given unto you; good measure, pressed down, and shaken together, and running over, shall men give into your bosom. For with the same measure that ye mete withal it shall be measured to you again."